Creating 'WOW' moments will take your customer experience (CX) to the next level. In the fast-paced business world, exceptional customer experiences are not just a luxury – they're essential. But what exactly are 'WOW' moments in customer experiences, and why should companies care about them? Here, we delve into 'WOW' moments and explore how you can elevate your customer interactions to leave a lasting impact.
Table of contents:
What defines a WOW moment in customer experience?
A 'WOW' moment is that extraordinary interaction that makes customers stop, smile, and remember. It's when your service or product delivers above and beyond their expectations, creating a positive, memorable experience. Can you think about the moments you received exceptional service or encountered a product that exceeded your expectations? Those are 'WOW' moments. Let's look at some examples:
Example #1 - Imagine walking into a local coffee shop, and the barista not only remembers your name but also knows your favourite coffee order. That personal touch is a 'WOW' moment that can turn a casual coffee drinker into a loyal, repeat customer. 
Example #2 - At an automotive dealership, a 'WOW' moment might involve a salesperson going the extra mile to explain the features of a car, arranging a customised test drive experience, or offering a complimentary first service. Such personalised attention can foster customer loyalty and referrals.
Example #3 - In the case of a law firm, a 'WOW' moment could be delivering a quicker resolution to a client's legal issue than expected or providing them with a comprehensive, plain-language guide to the legal process. Exceptional communication, empathy, and transparency can set the stage for lasting client relationships in the legal field.
In the e-commerce world, Amazon's one-click purchase option is a prime example of a 'WOW' moment. It streamlines the buying process to such an extent that customers often don't think twice before making a purchase.
Why are WOW moments important?
Simply put, these moments are more than just fleeting instances of happiness – they have tangible benefits for your business. 'WOW' moments can turn first-time customers into loyal advocates, boost your brand's reputation, and drive revenue growth. Indeed, research has shown that customers who experience 'WOW' moments are more likely to recommend your business and return for more.
Positive experiences play a crucial role in customer satisfaction. Moreover, an astounding 90% of customers who are highly satisfied with a brand say they are highly likely to return to that brand to make more purchases (source: SMG research into CX metrics).
Furthermore, experiences have a direct impact on revenue. Brands that prioritise offering exceptional experiences to their customers witness a positive impact on their bottom line, with 84% of companies reporting increased revenue after improving their customer experiences. Additionally, customers are willing to pay a premium for these exceptional experiences, often contributing to an increase in revenue by upwards of 18% says PWC.
These statistics emphasise the concrete advantages of creating 'WOW' moments and underscore the importance of delivering exceptional customer experiences.
How can I identify opportunities to 'WOW'?
Creating 'WOW' moments requires a proactive approach. Start by mapping your customer journey and analysing feedback from your clients. Identifying touchpoints and pain points can lead to opportunities for 'WOW' moments. Additionally, engaging and empowering your employees can help them deliver exceptional service consistently.
What strategies can I use to create WOW moments?
To create 'WOW' moments that leave a lasting impact, businesses should consider several strategies to prioritise customer satisfaction and exceptional experiences. Likewise, it's essential to know how your customers or clients feel about your company, the products or services you provide, and the experience they receive if you're looking to build loyalty and drive profitability. Let's dive into some strategies to create 'WOW' moments.
1. Customer Experience Reviews (CX Reviews):
Often referred to as Mystery Shopping, CX Reviews are one of the best ways to test a company's service through the eyes of its customers or clients. While Mystery Shopping is commonly associated with those in the retail, leisure, and hospitality sectors, it's a valuable exercise for firms in any industry keen on enhancing their customer experiences. It enables you to see your business through your customers' perspective and uncover areas for improvement.
2. Identifying Key Touch Points:
Every customer journey has critical touch points that significantly impact their experience. For example, poor customer service at a crucial touch point can easily throw away sales opportunities. In our market study – The Professional Services Client Journey Report – we discovered numerous areas where accountancy, financial service, property, and legal firms are losing potential revenue due to subpar customer experiences.
3. Effective Customer Experience Strategy:
Implementing a successful customer experience strategy is crucial. Managing and implementing feedback is a significant part of the process. Therefore, employing the right Customer Experience partner is imperative. The process must be carefully considered, ensuring that goals are set from the outset, and reviews and feedback are managed by a skilled team.
4. The Role of Technology:
Technology solutions can streamline processes, making the customer experience more seamless and convenient. Indeed, implementing an online feedback tool to regularly and consistently ask and act on feedback offers many benefits to your business. It makes the feedback process easier and more accessible to customers, increasing their willingness to participate and provide valuable insights.
These strategies are the foundation for building exceptional customer experiences and creating 'WOW' moments. They help you uncover areas for improvement and enhance the overall quality of service and products your business provides. As the saying goes, "You can't manage what you can't measure" and these strategies offer the tools and insights needed to manage and enhance your customer experience.
How can I transform the customer experience?
Transforming the customer experience isn't a journey to embark on alone. Consequently, it requires expertise, strategy, and tools to turn insights into actionable improvements. To explore how you can make this transformation and learn more about the solutions available, visit our About insight6 page for comprehensive information on how we can assist you in enhancing your customer experiences.
How we can help you create WOW moments to transform your business
At insight6, we understand that feedback is data, not judgment. We are deeply committed to helping businesses create 'WOW' moments for their customers. Furthermore, our services are designed to provide you with the insights, strategies, and technology you need to unlock the full potential of your customer interactions.
From Customer Experience Reviews (CX Reviews) to advanced feedback programs, our local experts in the UK are ready to work with you to transform your business. Moreover, we believe that to build loyalty and drive profitability, it's not enough to conduct one-off reviews.
Regular, consistent feedback and action are critical. Our online feedback tool makes it easy for your customers to share their insights, allowing you to gather in-depth information about how they feel about your services, products, and company.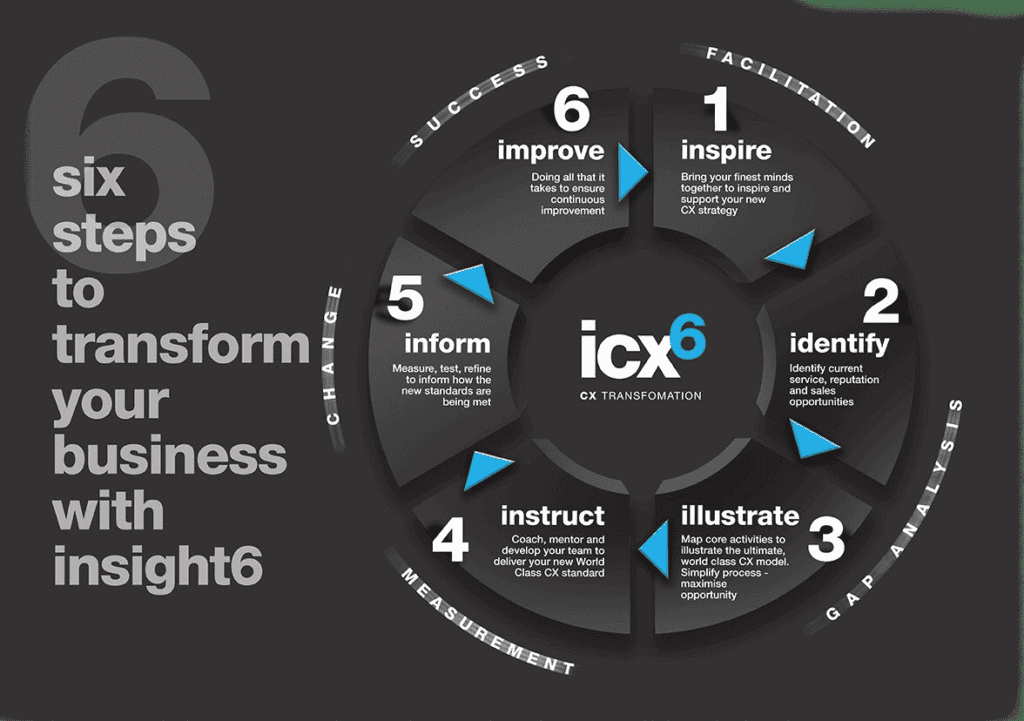 By partnering with insight6, you gain access to a wealth of experience, knowledge, and a deep commitment to elevating the customer experience. We're here to help you implement effective strategies and make data-driven decisions that lead to increased customer loyalty and revenue growth.
Now that you understand 'WOW' moments and their importance, we invite you to get in touch for a no-obligation chat or to request a demo of our online feedback tool 'instant insight'. Transform your customer experience with insight6 and see the results for yourself!
---
Like what you have read? Sign up for the insight6 newsletter to keep up-to-date with everything you need to know to improve your customer experience.
Don't miss the latest insights and strategies to enhance your customer experience. Sign up for the insight6 newsletter and stay ahead of the competition!