How are professional services firms handling new enquiries?
The professional services sector is known for being highly skilled, but how professional are the professionals in customer experience? As a leading provider of end-to-end customer experience solutions for thousands of professional service firms across the globe, we found out.  
The most comprehensive research, conducted with over 250 firms spanning the legal, accounting, financial advice and estate agency sectors, our 2021 Report is instrumental for benchmarking how professional services firms handle new enquiries.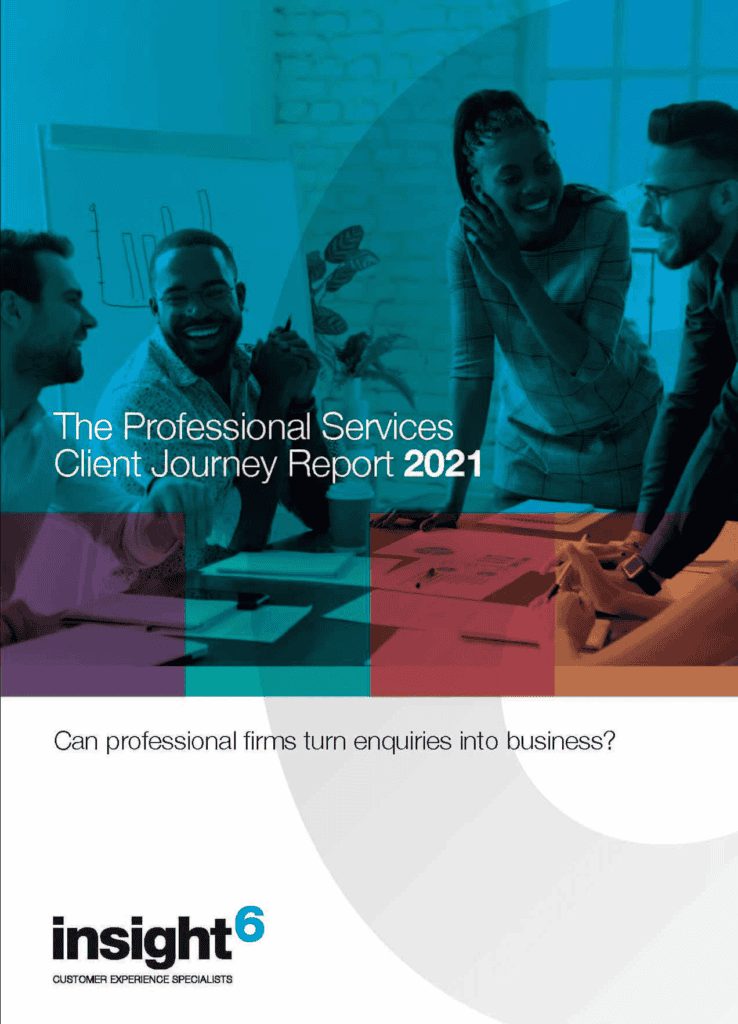 We are passionate about CX
We're the only Customer Experience (CX) specialists in the UK and Ireland with 25 experts across the country supporting over 1000 clients. We design and deliver some of the most advanced feedback programmes in the world. Having conducted over 300,000 Customer Experience Reviews and Customer Surveys, we are able to rapidly transfer our knowledge and expertise to create your perfect Customer Experience Improvement programme.
We'll be there, supporting and partnering you every step of the way with CX Workshops, Business Mentoring sessions, Training, Focus Groups. Whatever it takes. It's all part of the service we deliver based on our own unique ICX6 philosophy.
Increase your sales and profitability through improving your Customer Service experience is our raison d'être.