Sussex Beds is an independent family business, currently operating from 10 branches across Sussex.
Sussex Beds pride themselves on the good reputation they have built on sound principles of providing great products at low prices and also caring customer service.
insight6 works with Sussex Beds to provide CX Reviews (mystery shopping) and training and in May 2020, Sussex Beds started using instant insight, an online solution that makes asking for feedback from your team and customers simple.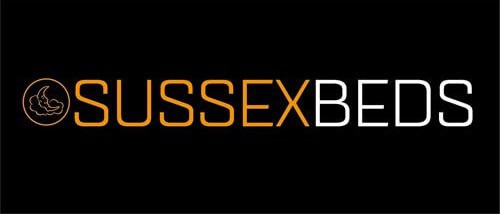 How has instant insight helped Sussex Beds understand how customers feel?
We started using instant insight in May initially to gather feedback from our customers who have had beds delivered to them. After a delivery has been made we simply upload our client's details and instant insight sends them two short questions via an email that is branded with our own choice of text and logo.
Because of the simplicity, we have received a great response from our customers so instant insight has given us a great understanding of how our customers feel about the service and how likely they are to recommend us.
Following this successful launch, we have since also started asking for feedback from our customers who visit us in branch. It is so easy for them to tell us how they feel as all they need to do is select a happy, content or sad face and provide a sentence to explain why they feel that way. It is a simple question but we have received some great feedback from our customers who may not have bothered with a longer, more drawn out survey. We recently received some feedback from a customer who had visited our showroom, for a quotation. Sadly she felt that her experience fell below the standard expected, and because we got her feedback in real time, our store manager was able to address the issue with her and by the end of the call she was happy to proceed with her order. Had we not have received this feedback, I don't believe this customer would have progressed her order with us.
We have a number of branches across Sussex so it is really beneficial that we can filter the data to view our results separately for each branch, allowing us to spot trends.
What about your team members?
Following a period of closure due to lockdown earlier this year, it was really important to us as a family business that when we reopened our staff felt comfortable and safe while they were at work. instant insight gave us real peace of mind by making it very easy to find out which members of our team did not feel safe and importantly why so we could take action.
The response from our team was brilliant with 87% using the system to tell us how they felt and 95% saying they felt safe while at work.
Where employees have not felt safe, we have been able to learn about this quickly via the realtime notification emails built into the system. We have then been able to speak with the individuals to understand their issues and resolve them for them.
What are your plans for the future with instant insight?
It is important to us that we know how our customers feel at each stage of their journey with us. The next step will be to use instant insight to ask our customers about the products they have purchased. Not only will this give us more great feedback but it will also help us to keep our customers engaged and provide us with an opportunity to incentivise them to refer us to their friends and family.
We plan on using the Public Review Booster within the system to encourage our happy customers to leave us a review to boost our online reputation.