COVID-19 Team Stay Safe Checker
To give you the "peace of mind" that your team are safe, insight6 have developed the COVID-19 Team Safety Checker. This unique instant feedback system will allow you to find out how your team feels, if they are at work, furloughed, about to return to work, or working from home.
We are passionate about CX
We're the only Customer Experience (CX) specialists in the UK and Ireland with 25 experts across the country supporting over 1000 clients. We design and deliver some of the most advanced feedback programmes in the world. Having conducted over 300,000 Customer Experience Reviews and Customer Surveys, we are able to rapidly transfer our knowledge and expertise to create your perfect Customer Experience Improvement programme.
We'll be there, supporting and partnering you every step of the way with CX Workshops, Business Mentoring sessions, Training, Focus Groups. Whatever it takes. It's all part of the service we deliver based on our own unique ICX6 philosophy.
Increase your sales and profitability through improving your Customer Service experience is our raison d'être.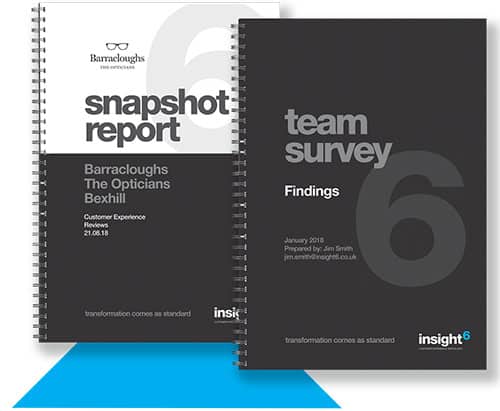 Six ways that we can help you:
Developed through substantial research by the world's leading thinkers in customer experience.
At last! An easy-to-use, web-based application that emails your customers a simple feedback form; they point, click and they're done on any device, from anywhere, and you receive feedback instantly on your FeedbackDirect dashboard.